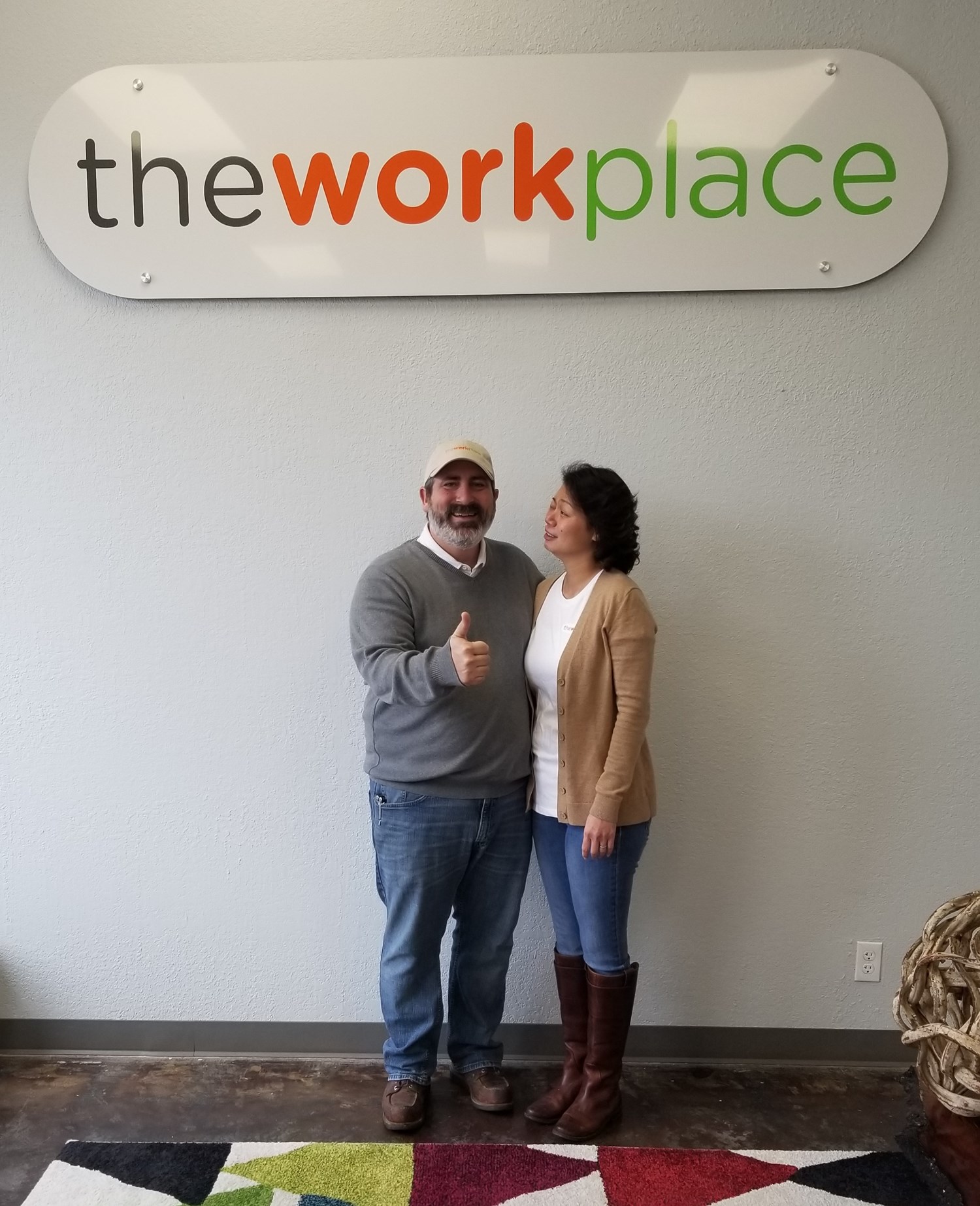 We headed North on I-45 on Sep 4th, 2015 to see my Old Man. We had to pull over unexpectedly in Buffalo, TX. Merging back onto I-45 headed North again and my wife, Saint Maddy, said she thought it would be cool to live in a small town. One week later we made an offer on a chunk of land just West of beautiful Dripping Springs, TX. We decided to build our dream house on our lil' ranchito because (damn the torpedos!) you never know when you're gonna go and you can't take it with you.
In June 2016, we rented a house in High Pointe (a subdivision in Northeast Hays County off of Hwy 290) while our home was under construction. Saint Maddy works from home and occasionally, she wants or needs to work from outside the home. As we settled into our new community, we quickly learned a few things about her situation:
1) many people working from home would prefer not to work from home (more on this in blog posts to come)
2) there was no place to go that had publicly accessible commercial grade internet access
3) there was no place to go that could accommodate serious productivity needs or meetings with a low tolerance for interference like ambient noise or constant interruption
We added these things up and it became obvious there was a significant service gap in the area. In response, we built The Workplace.
The Workplace is a coworking and flexible officing facility that focuses on providing sophisticated productivity spaces for entrepreneurs, professionals and remote workers. We are well acquainted with the tangible needs of the modern professional: Fast, dependable internet, well equipped meeting spaces, sit/stand desks, good lighting and convenience. We also understand the soul sucking nature of a space that ignores the intangible needs: aesthetics, versatility, community and good vibrations. Our 4012 sq ft coworking space has private offices (both single and multi-person), semi-private workstations (yes, they are cube-ish but they don't make you want to chew on a cyanide capsule) and open concept seating. There are plenty of places to have casual popup meetings as well as serious sales presentations to clients both physically present and located elsewhere. Coworking is a concept that offers a solution to many problems. A professional's productivity needs are diverse and the utilization of this concept allows us to apply the shared resource model (like Uber or Airbnb) to the space. Coworking leverages the needs of many so there are hourly, daily and monthly rates for all the spaces and resources and no longer term contracts. This means scalability and customization to officing needs now and in the future without the commitment and cost business people would otherwise have to burden.
At The Workplace, we believe coworking is the new form of officing. It is officing the easy way!