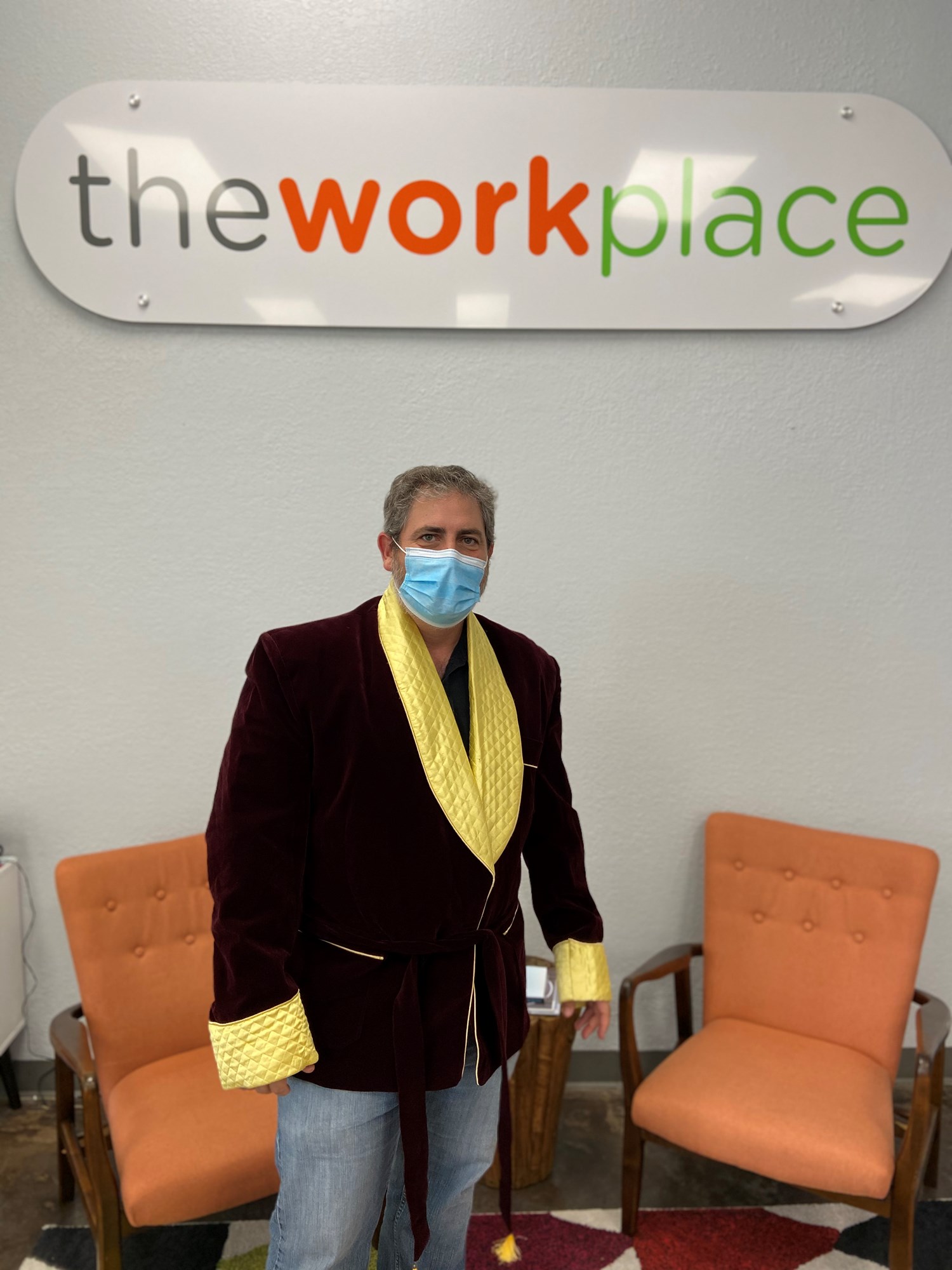 At The Workplace, we take the safety of our community very seriously. In an effort to stay aligned with this value as well as comply with state and county orders, we are instituting some changes.
The Workplace is a publicly accessible officing facility. Therefore, we are subject to the protocols laid out by The 4th Order Related to COVID-19 by Hays County Judge Ruben Bacerra as well as Executive Order #29 issued by Governor Greg Abbott. Pursuant to the spirit of these protocols, we are rolling out the below policy in an effort to mitigate transmissibility at TWP.
Mask

Masks are mandatory when not at Workstation
Social Distancing

Stay six feet apart from one another at all times
No more than two people in the kitchen at a time
No eating in the kitchen. Please take food and drink back to your workstation.
No more than two people in the bathroom at a time
No more than six people in Boardroom
No more than three people in Project Room
Disinfecting

Use hand sanitizer upon entering
TWP will disinfect common spaces once every two hours
Wash hands regularly
Coworking spaces are adapting new sanitation and floor layout strategies to create safe environments for businesses. A
report by MIT
in April 2020 confirmed that 34% of Americans who previously commuted to work were staying home. Before COVID-19, the number of remote employees remained at 4%. Kate Lister, president of
Global Workplace Analytics
, predicts that 30% of people will continue this trend for the foreseeable future.
"Once they've done it, they're going to want to continue," Lister said. COVID-19 has eradicated the employer's skepticism in one fell swoop, proving that remote work works. Lockdowns will end, but this doesn't signal a return to the traditional office."
We look forward to continuing to provide excellent facilities and services during this trying time.